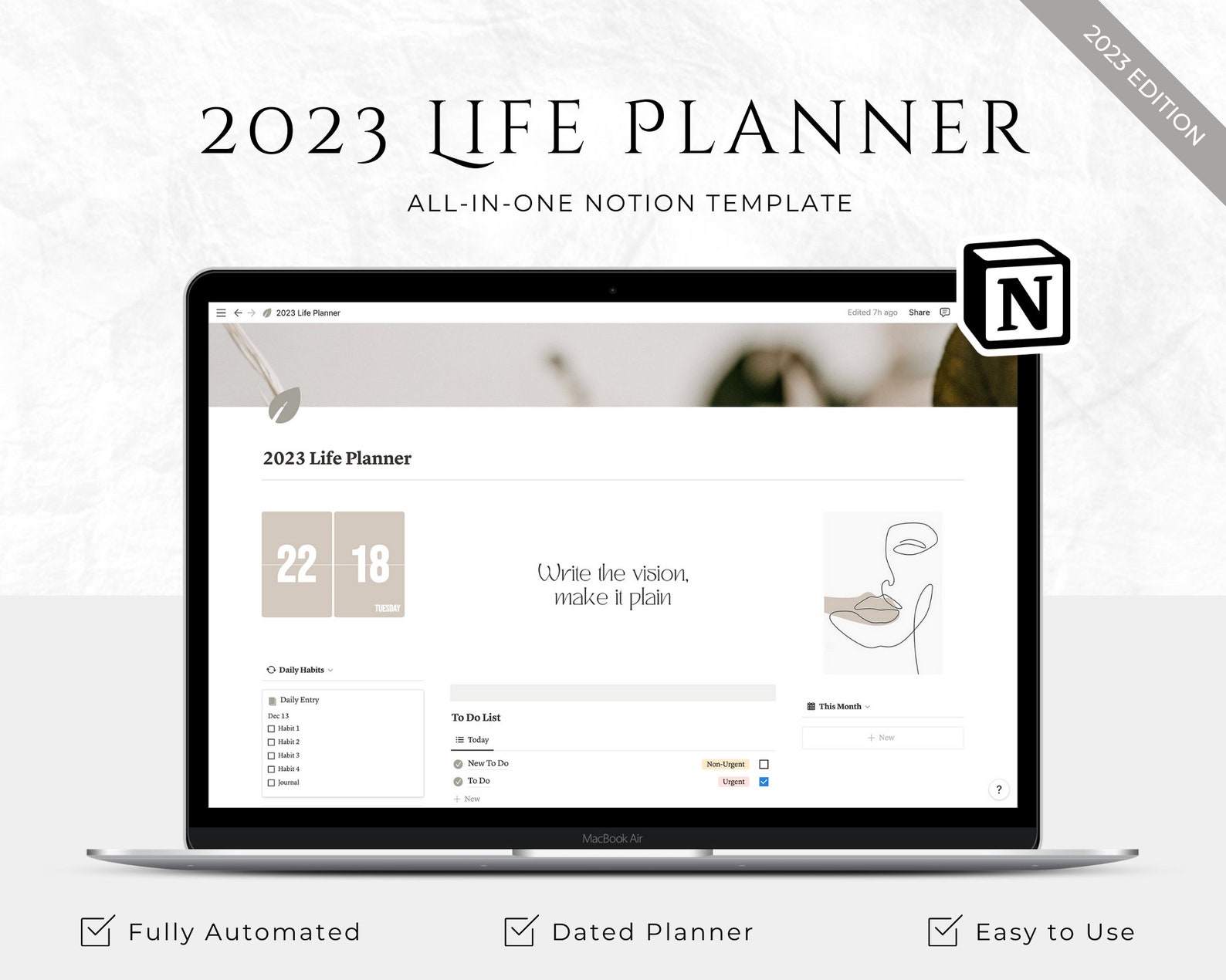 The NEW 2023 Life Planner is here to help you stay organised with your daily life. It is a simple and effective life planner. Keep track of your career, health & fitness, finances, nutrition, leisure, goals and more. Plan your schedule week by week. Use the multiple planning pages to stay organised and plan your life seamlessly.

This template includes:
Aesthetic Dashboard
Daily, Weekly, Monthly, Quarterly and Yearly planning and reflection pages
Habit Tracker
To Do List
Life Admin inc. Birthday Tracker, Miscellaneous Area, Utilities Hub, Key Chain, Seasonal Tasks
Goals Planner inc. Vision Board, Goals Tracker, Monthly Actions
Finance Hub inc. Monthly Finances, Transactions, Accounts, Net Worth Calculation
Health & Fitness inc. Workout Schedule, Workout Goals, Workout Library
Leisure Overview inc. Wishlist, Reading List, Travel Planner
Nutrition Hub inc. Meal Planner, Shopping List and Recipes List
Career Hub inc. Professional Development Log, CV/Resumé, Referees List, Work Tasks and Projects

This template is hosted on Notion, a productivity app that can be used on your desktop, tablet and mobile phone.

Please take note that all templates were created by MADE by Midé. They are intended for personal use and may not be sold or redistributed in any way without prior consent.